MIDCOAST OUTDOOR LEADERSHIP INITIATIVE TEAM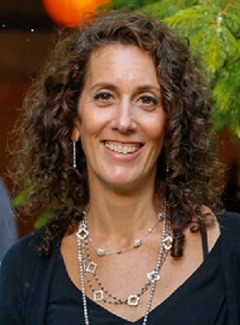 LYNNE KAPLINSKY BROWN, M.D. | PRESIDENT
ophthalmologist, HOYT EYE CARE CENTER
Lynne moved to Maine nearly 20 years ago to start her family, her career, and her community involvement. Lynne is a fellowship trained board-certified ophthalmologist specializing in the medical and surgical management of glaucoma and cataracts. She has served as a board member of The Megunticook Watershed Association, Fivetowns Babe Ruth, Adas Yoshuron Synagogue and The Children's House Montessori school where she served as board chair for a number of years.
In addition to all of this, since moving to Maine, Lynne has been able to enjoy her other passions in life including a love of the outdoors, running, hiking, skiing, tennis and spending time with her family. Lynne lives in Rockport, ME with her husband, their four children (ages 5th grade to college), dog and two cats.
TIM BARKER | BOARD MEMBER
DIRECTOR OF OUTDOOR PROGRAMS, MAINE SPORT OUTFITTERS
Tim Barker oversees the Outdoor Programs Department for Maine Sport Outfitters and serves as a Board Member for the Midcoast Outdoor Leadership Initiative. Tim has worked in various settings including expedition-based wilderness therapy, back-country ski touring, and maritime education. He is a Registered Maine Recreation & Sea Kayak Guide, Licensed Captain, and Wilderness First Responder. Tim is passionate about outdoor education and the trans-formative educational experiences that can be had in a remote setting. Tim hopes that MOLI will grow to be a resource for midcoast youth to have positive experiences in the outdoors.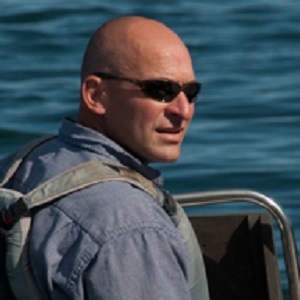 ERIC DENNY | BOARD MEMBER
EXECUTIVE DIRECTOR, HURRICANE ISLAND OUTWARD BOUND SCHOOL
Eric Denny has been an Outward Bound leader for 23 years. He currently serves as President and Executive Director of the Hurricane Island Outward Bound School, New England's largest and oldest Outward Bound School, serving youth, veterans and corporate clients. Eric previously served as the Chief Operating Officer and Chief Advancement Officer for Outward Bound USA, the country's premier experiential education organization. Eric's Outward Bound career began in 1991 as a wilderness instructor at Outward Bound. Eric and his wife, Andrea, have four children and live in Rockport, Maine.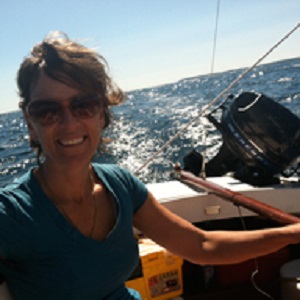 MISH SOMMERS | BOARD MEMBER
FOUNDER & CREATIVE DIRECTOR, HAPPIER OUTSIDE
ADMISSIONS DIRECTOR, HIOBS
Mish Sommers grew up in Western Australia in the 1970s and 1980s. She spent her 20s exploring the world by sailboat and foot through the UK, Spain, Portugal, France, and the Caribbean. She crossed the Atlantic on a 65′ sailboat at the age of 20, lived in Hawaii with a local family, and sailed through SE Asia before returning to Western Australia, to get a bachelor's degree in physiology and psychology. She has worked with kids and adults in the outdoors as an expedition leader, creating and facilitating ropes course programs, group challenge initiatives, leadership and team building programs. She is also a writer, photographer, and worked in documentary film production for six years. Mish started her company Happier Outside in 2014 with the goal of bringing the outdoors into the lives of many.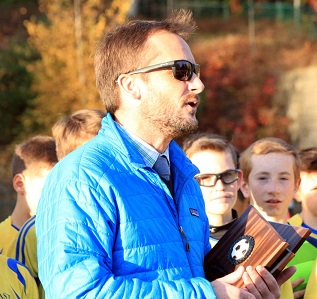 MATT SMITH | BOARD MEMBER
ASSISTANT PRINCIPAL, CAMDEN-ROCKPORT MIDDLE SCHOOL
Matt began working at CRMS in January 2009. At that time he was a long-term substitute teacher of science, covering for Brad LaRoche in the 8th grade wing. In the summer of 2009 Matt became Assistant to the Principal for two years, before completing his certification to become Assistant Principal in 2012.
Matt first worked in Maine at Tanglewood 4-H Camp and Learning Center in Lincolnville. He worked as a camp counselor during summer vacations from university. After completing his degree, Matt taught secondary science in the UK, teaching all sciences from grades 6-12. Matt also pursued his musical interests during this time and left his full time teaching post to spend some time travelling around South America and New Zealand before returning to Tanglewood in 2007. After that time, Matt mixed summer, fall and spring seasons at Tanglewood with teaching work in the UK before arriving at CRMS. He is in love with Midcoast Maine and everything that it offers for a life rich in music, sports and the outdoors.